Kids and teens street dance class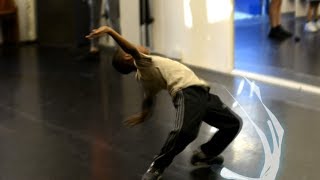 Details:
Welcome to Upside Down Dance Academy's youth dance company. We are delighted that you are considering to become a part of Upside Down Dance Academy and thank you for selecting what we consider a life changing experience for your child.
Dance is a tool that can be used to stimulate and develop creativity and talent but can also be used to tell a story.
Throughout the years it has been proven that dance helps build confidence and character, all our teachers have either supported students to reach this stage or had the opportunity to witness it.
At Upside Down Dance Academy, we guarantee a positive and productive learning as well as safe environment. We encourage parents and students to talk to teachers to help us achieve all our students goals and help us improve our services.
Each of our students initiate their classes at Rookie level, once they have learn foundations, techniques, musicality and the dance vocabulary of their choosen style, they will then graduate to Idol. Once an Idol they will be able to compete and perform in national and international dance events and competitions.
We have two graduation opportunities each year which are during May and October.
To find out more about our dance levels and to answer some questions you may have, please visit our FAQ page for more informations.
Dance styles taught in class are : Hip Hop (old school/new school), Popping, Locking, House, Breakdancing, Krumping, Voguing, Waacking, Afrobeat, Dancehall, Physical theatre. (Note: this is a general class, we do not focus on only one dance style)
Benefits:
Upside Down Dance Youth Company offer the opportunity to all children (from 6 years old) and young people of all levels to access Hip Hop dance education as well as exploring other cultural street dance styles taught by the best teachers in the UK and finest dancers and choreographers worldwide.
Upside Down Dance Academy offers a range of activity to support Kids and Teens development by:
• Building confidence
• Nurturing personal, social and emotional development
• Inspiring creativity
• Supporting physical development
• Encouraging a healthy, active lifestyle
• Empowering talent
• Developing passion, aspiration and vocations
Our kids class is from 7 years old to 12 years old, our teens class is from 13 to 18 years old (if she/he started with us when under 18).  During the sessions, we value individual talents rather than their age which gives them opportunities to show their true potential. 
*if your child is 6 years old please email us to organise a trial : info@usddacademy.co.uk
Day and time :  click here
Duration : 1h30min
Location : click here
Teacher(s):  Lexi Maize
Price:  Pay monthly or yearly from 1 to 3 kids. Click " Next " to choose the option that suits you best.
Visit our FAQ page for more information.
Note: Before attending classes all student must register using our online – registration form.